Finitec
Proud to be celebrating its 30th anniversary in 2023, Finitec was founded in South Shore of Québec city, with a goal to do things differently.

At the origin of the first water-based performing finishes, which are now the most popular on the market, we focus on research and innovation to create products that are safe, accessible to professionals and individuals alike. Reinventing the flooring industry and that minimizing our impact on the environment.

With an ever-expanding range of products, including MicroConcrete and acoustic and thermal membranes, our products can now be found throughout North America in hardware stores, paint stores and through flooring specialists.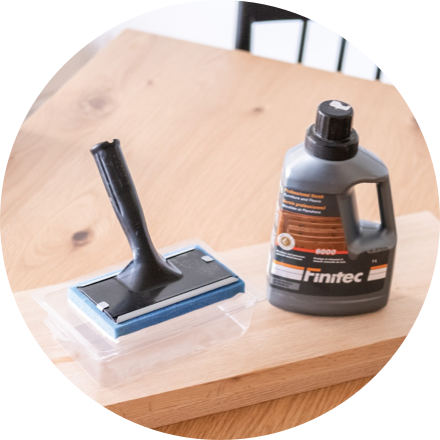 Our story begins in 1993.
It all starts with Raynald Rioux. As the owner of wood flooring stores, Raynald had two ambitions: to develop a complete line of products for the maintenance and restoration of floors, and to create the first water-based performaning finish. His goal was to create a product that was much more effective in its application. For many, this innovation seemed completely crazy. Some even tried to convince him to give up, but Raynald will succeed.
In 1995, Finitec develops a range of cleaning products, which marks the beginning of many collaborations with the largest players in the industry in North America.
With a renewed focus on research and development, a new branch of the company was created in 2000: AcoustiTECH, a division specialized in the manufacture of soundproofing membranes, intended for the owners of multi unit housing and their tenants.
Over the years, all the members of his family, including his wife Chantal and his children Marc, Caroline, and André, joined the adventure. It is Marc who will take over the helm of the company as president and CEO in 2010. A few years later, in 2018, Marc, along with his brother André and Vincent Moreau, both sales managers of AcoustiTECH, will become full owners of the company.
Our mission
Provide acoustic comfort, aesthetics, and a
safe environment for the occupants.
Integrity
Lasting relationships are based on honesty and respect. That's why we make sure we remain transparent and true to ourselves.
Innovation
Finitec was founded on innovation. For us, trying to do more is a part of everyday life. And we do this as much through research and development as through our approach and customer service.
Performance
At Finitec, we hold ourselves to high standards. When we develop a product, we make sure it's perfect, even if it requires us to start over a dozen times.
Accountability
With our choices come important responsibilities: to take care of the environment, to look after the people who work with us and to offer healthier and more efficient products to those who use them.
Fulfillment
At Finitec, we work with humans, not employees. And because they are the ones who allow us to grow a little more each day, we owe them a lot. That's why we care so much about their well-being.
Giving back to the community
Success is also about giving back. Helping others is what we do best. Therefore, we get involved, through volunteer work and sponsorship in money or material, with several organizations such as Centraide, Le Grand défi Pierre Lavoie, the Municipality of Saint Lambert-de-Lauzon and Horizon Charlevoix.
Taking care of our people
We have an internal committee called CENSÉ: Committee for the Educating, Nature, Health (FR: Santé) and Ecology, which goal is to share tips with the team so that everyone can take better care of themselves and adopt better environmental practices.
Being open to all
Promoting equity and welcoming people from all walks of life has always been a part of us. Regardless of position, origin or gender, everyone is equal and has the right to the same opportunity.
Focus on family
It's easy for a company to talk about how family comes first, but here we strive to prove it a little more every day. By prioritizing unity and mutual support and by listening to our people, we become a place where everyone feels truly at home.
Whether it's through research and development or internal initiatives, reconsidering our methods to reduce our carbon footprint has been a priority since the very beginning. In addition to producing water-based finishes, here's how we do more:
Participation in the Eco-Peinture program (recycling of our finishing containers)
Establishment of a local purchasing policy with suppliers
Development of refill products (to avoid purchasing new containers)
Installation of an LED lighting system
Creation of a community garden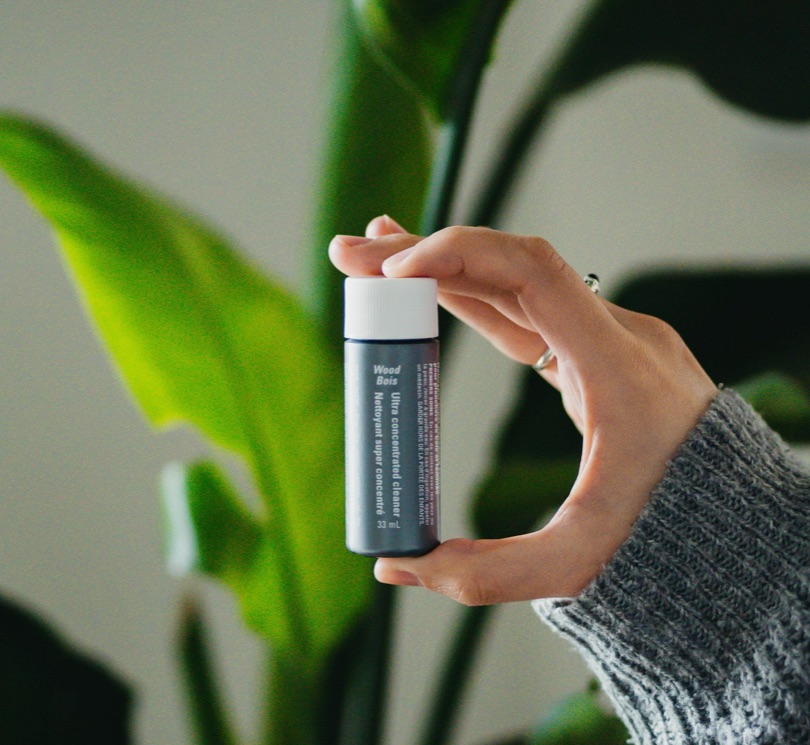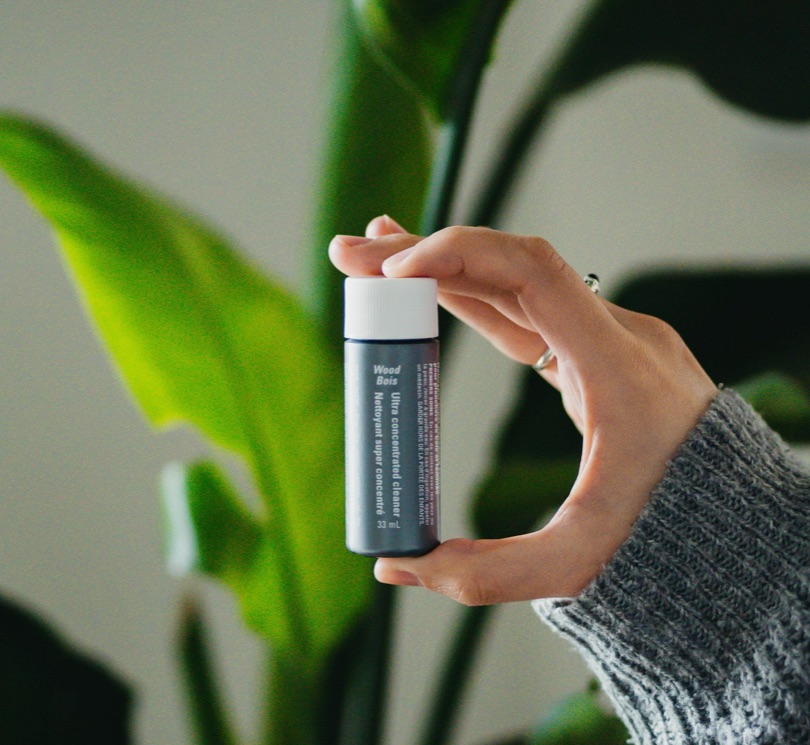 Proudly
made here in
Quebec