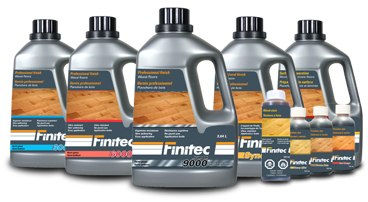 Finitec Canada develops its products in its laboratory by using advanced technology and the best components. Our first priority is to offer superior quality wood floor finishes accessible to all.
Ultra Resistant Wood Floor Finishes

Finitec finishes are the most resistant of the industry, far ahead solvent based finishes (Taber test proven). They will not yellow over time.

Versatile

Finitec wood floor finishes can be applied over all kinds of oil or water based finishes for a successful restoration.

Odorless And Nontoxic

Finitec finishes are safe for your health and the environment. No need to leave the premises during the application. They are low VOC. (Volatile Organic Compounds are atmospheric pollutants that deteriorate air quality.)

Quick And Easy Application

Finitec wood floor finishes are easy to apply with an impressive drying time of 2 to 3 hours. Tools are easily cleaned with water. Once they are fully cured, they are easy to clean and maintain.