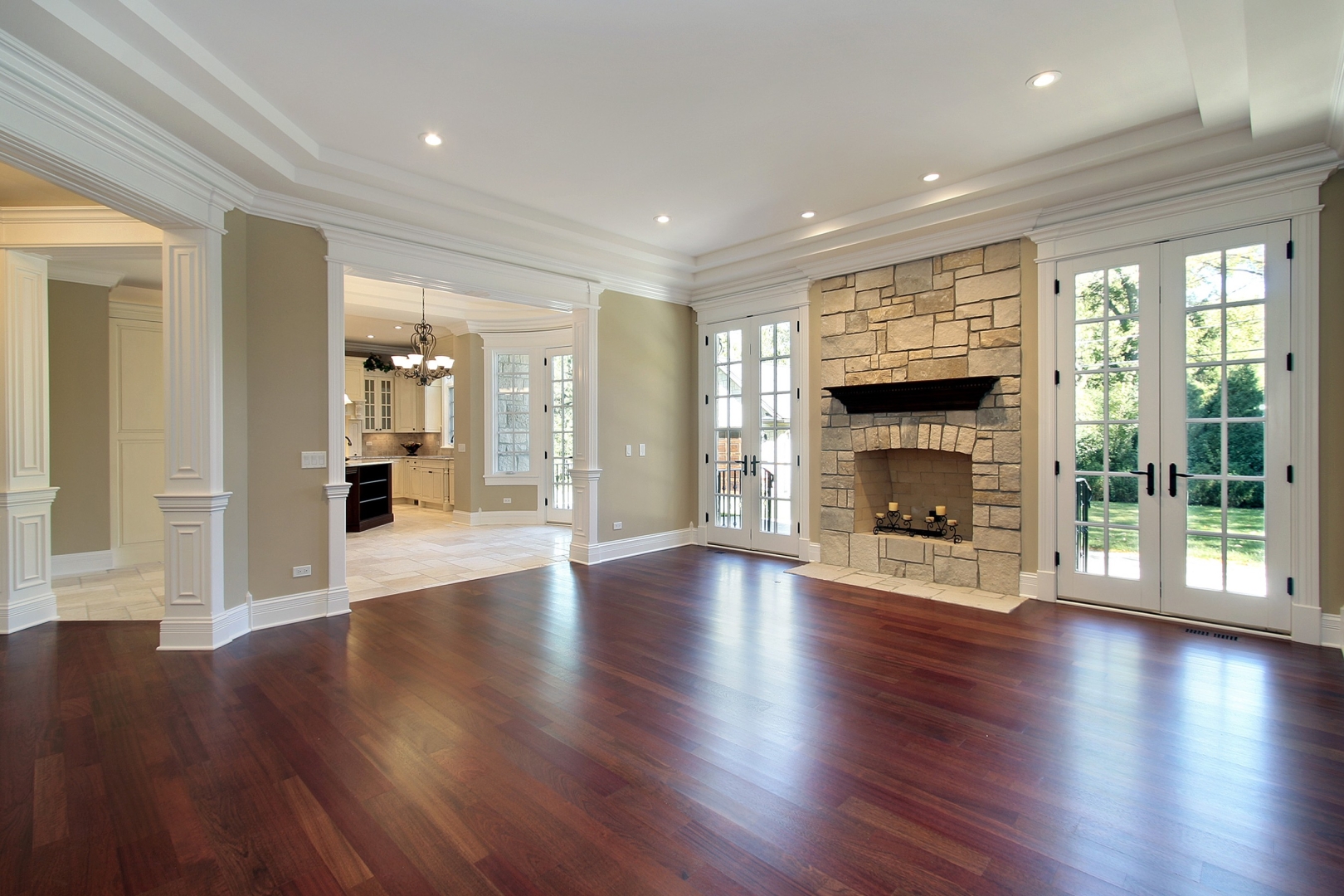 Stéphanie Landry Poirier
Thursday, 12 September 2019
Interested in persevering the original look of your hardwoord floor to enjoy it for a while? We share our best tips and tricks for optimal maintenance that will prolong the beauty of your wood.
Tip #1 A regular cleaning with the proper tools
One of the worse enemies of a wood surface is the dirt build-up that can cause scratches on your floor. That is why it is necessary to do regular maintenance. So, consider sweeping at least every two days with a soft hair broom.
Choose the right cleaner. We recommend that you only use cleaners on your floor approximately every month. When you have to clean a hardwood floor, it is really important to pay particular care to the products you use. This is because some products can damage your floors.
In this case, make sure you choose a non-abrasive cleaner that will leave behind no trace or residue and is safe for your health and environment such as Finitec cleaners. On top of it, these cleaning products are eco-friendly, low VOC (volatile organic components) and do not require any rinsing.
When you pour out the cleaner, avoid pouring it directly on your floor. It is better to spray it onto the mop.
Vacuum at least once a week and avoid sweeping brushes that will tend to damage your floors. Also, to prevent dirt from being spread and scratching your floor, the use of carpets is highly recommended.
Tip #2 Products to avoid
If certain products enhance your floor's beauty, there are others that can simply ruin it.
Here is a list of products that you need to avoid on your hardwood floor as they can cause significant damage:
Oil based cleaners
Wax
Classic citrus cleaners
2 in 1 products
Warning! Please not use a wet mop or a vapor mop as these may tarnish the finish and damage the wood due to water or the heat.
Tip #3 Keep the proper humidity level
Humidity is one of the factors that has a high chance of ruining your hardwood floor. Indeed, a high humidity rate will result in a wrecked or deformed floor.
So, make sure you keep a stable humidity rate in the room all year long, with a great balance between humid and dry. You can use a dehumidifier to help you control your humidity rate. You can also use it during the winter so that the warmth of your heater does not cause the air to be too dry.
Also take care to keep your floors from liquid as they don't react well with water. Even though waxed or finished floors can tolerate water quite a bit better than bare wood, they can still be damaged. So, try to always wipe up quickly any liquid mess or any dirt made by boots or rain gear.
Tip #4 Caution for heavy goods
To prevent your heavy goods such as a fridge, bulky piece of furniture, or any other heavy piece of furniture from scratching your hardwood floors, think about adequate protection.
To do so, you may opt for a thick carpet that will spread the weight equally across all surfaces. However, it is better to avoid rubber carpet as they retain humidity.
Also consider adding protectors to your chair legs and table to avoid the movement from scratching your floor.
Get your floor beauty back
You are now equipped to protect your hardwood floor from factors that can damage it. If you want to preserve its charm and enhance its beauty, opt for our floor finishes.
They will give their original look while keeping the wood quality, thanks to their waterborne composition. Long-lasting, efficient, and eco-friendly products that will ease your floor maintenance.
For more information, please contact us at 1-888-838-4449.