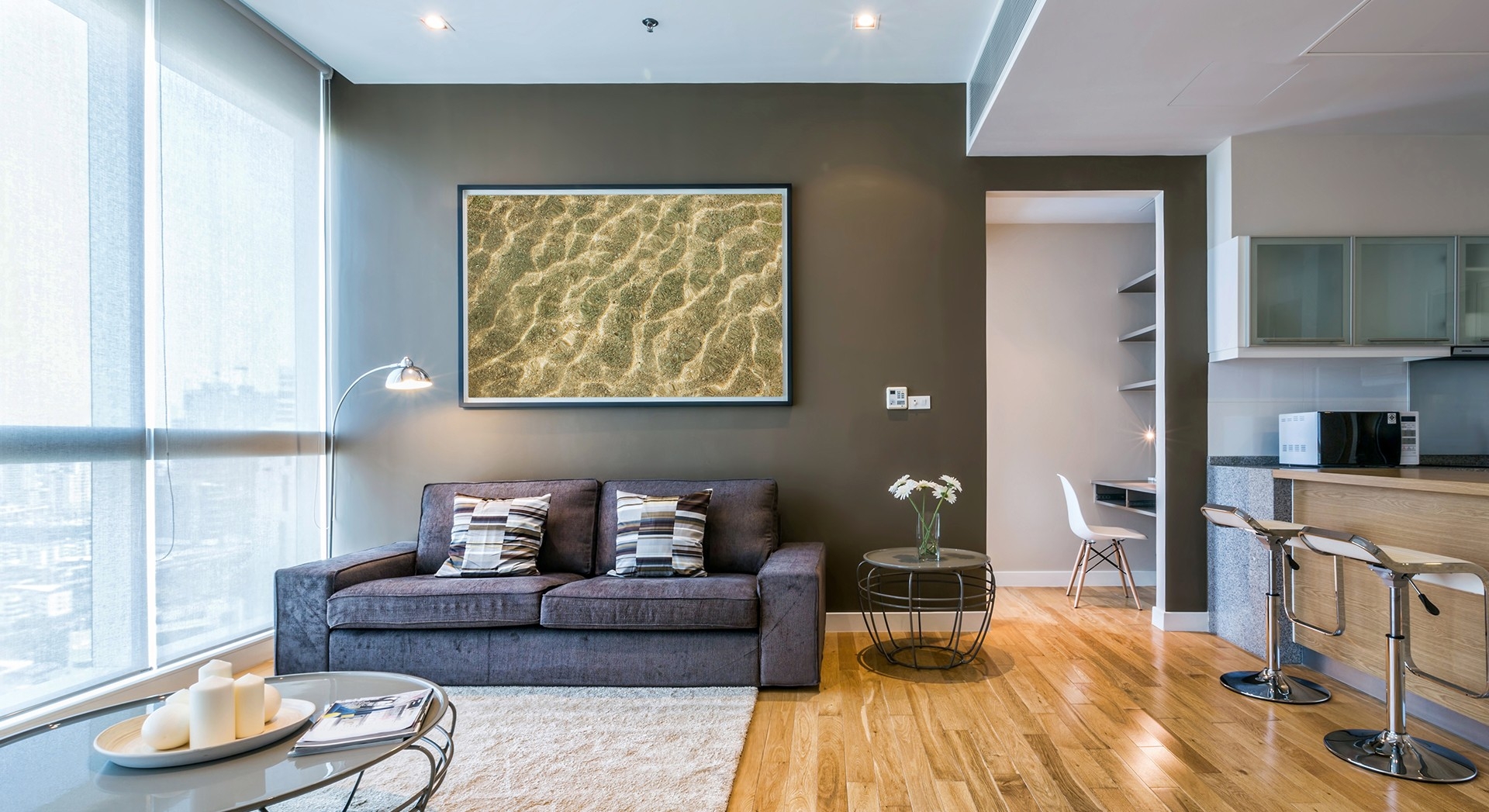 Stéphanie Landry Poirier
Thursday, 05 April 2018
Inspired by a Muramur article on the 10 essential deco trends of 2018, we decided to see how Finitec could help you achieve both simple and trendy projects.
Natural wood: Used for furniture, floors and even walls, it brings to the room a natural and comfortable ambiance. The Scandinavian style is definitely the most popular with its straight lines and light tones.
No matter the surface where you want to use this material, protect your wood with an efficient finish as Finitec's finish for indoor wood.
Earthy colors: As for the wood, the return to the roots and the natural gets back strong. We want to bring some warmth to our indoors. That's why this spring; we opt for earthy colors as burnt orange, warm beiges and calming greens.
Sage-green: that's THE color to put upfront this year. Linked with the back to natural as mentioned above, the sage-green will create a relax, soothing and peaceful ambiance.
Black: A must! Add black on wide surfaces to create contrast and dimension. You are fearful? Make it softer in accessorizing your decor with this strong character color.
The personal touch: Obviously, the best way to create a warm piece is to add some personal touch. To do so, you may browse on Pinterest. An incomparable source of creative ideas.
If you want to combine your personal touch with a natural wood project, make sure to protect it with Finitec's furniture and floor finishes. It's the same component than the wood floor finish but in a smaller format. Ideal for small DIY projects.
For earthy colors, sage-green and black colors, we have different teints of shades of stains and no sanding Finitec DESIGN paint that may inspire you in your decoration projects.